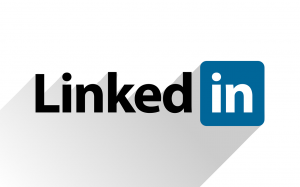 We all know LinkedIn is the place to be for professional networking. As the only social platform dedicated to professional content, it is the world's most viewed professional news feed. For our clients that rely on Business-to-Business relationships, LinkedIn is the place to advertise. If your business is consumer focused, your advertising dollars are better spent on other platforms. If you are a B2B business, we wanted to use this blog introduce you to the world of LinkedIn advertising, it just might be the next place to focus for new leads.
Like other social media platforms, LinkedIn advertising is powerful. It allows you to focus on only the audience you want to reach, to use multiple types of ads to engage potential leads and comprehensive analytics to help you review your results and improve the performance of your ads. This is a very high-level overview of everything LinkedIn advertising can do. If you think LinkedIn just might be the place for your next ad, let's discuss your specific business and how to use LinkedIn to grow your network and your bottom line.
Target Specific Audiences – The beauty of LinkedIn is that users have given the platform TONS of professional data about themselves as part of their profiles. LinkedIn allows advertisers the ability to target their audience based on that data and more. You can use job titles, company names, specific industries, seniority and more. With over 500M active professionals on LinkedIn, even with a narrow geography target, you will find the right audience.
Effective Ads Across Platforms and LinkedIn Placements – Depending on your ad goals, you can differentiate your ads. Whether your goal is brand awareness, recruitment, event signups or new leads, LinkedIn allows you to advertise across platforms and in multiple placements.  Mobile, Desktop, Tablet are all available. LinkedIn has various placements too, for example the LinkedIn Inbox, which creates a very personal ad experience. You can also create basic image and text ads that are more widely distributed across the LinkedIn platform and have substantial reach for brand awareness. Depending on your goal, LinkedIn has an ad for it.
Analytics – Using data, you can focus your ads even more, review performance and optimize for the best results. LinkedIn gives you the ability to retarget ads to members who have already visited your website or upload contact lists and use that for strategic advertising. LinkedIn even allows you to target specific accounts and decision makers within those companies. It's pretty powerful.
Lastly, you control your budget and your schedule. There is no minimum to advertise on LinkedIn from a timeframe or dollar perspective, so it's a great place to experiment. If this sounds like the right platform for your next ad, let's talk.