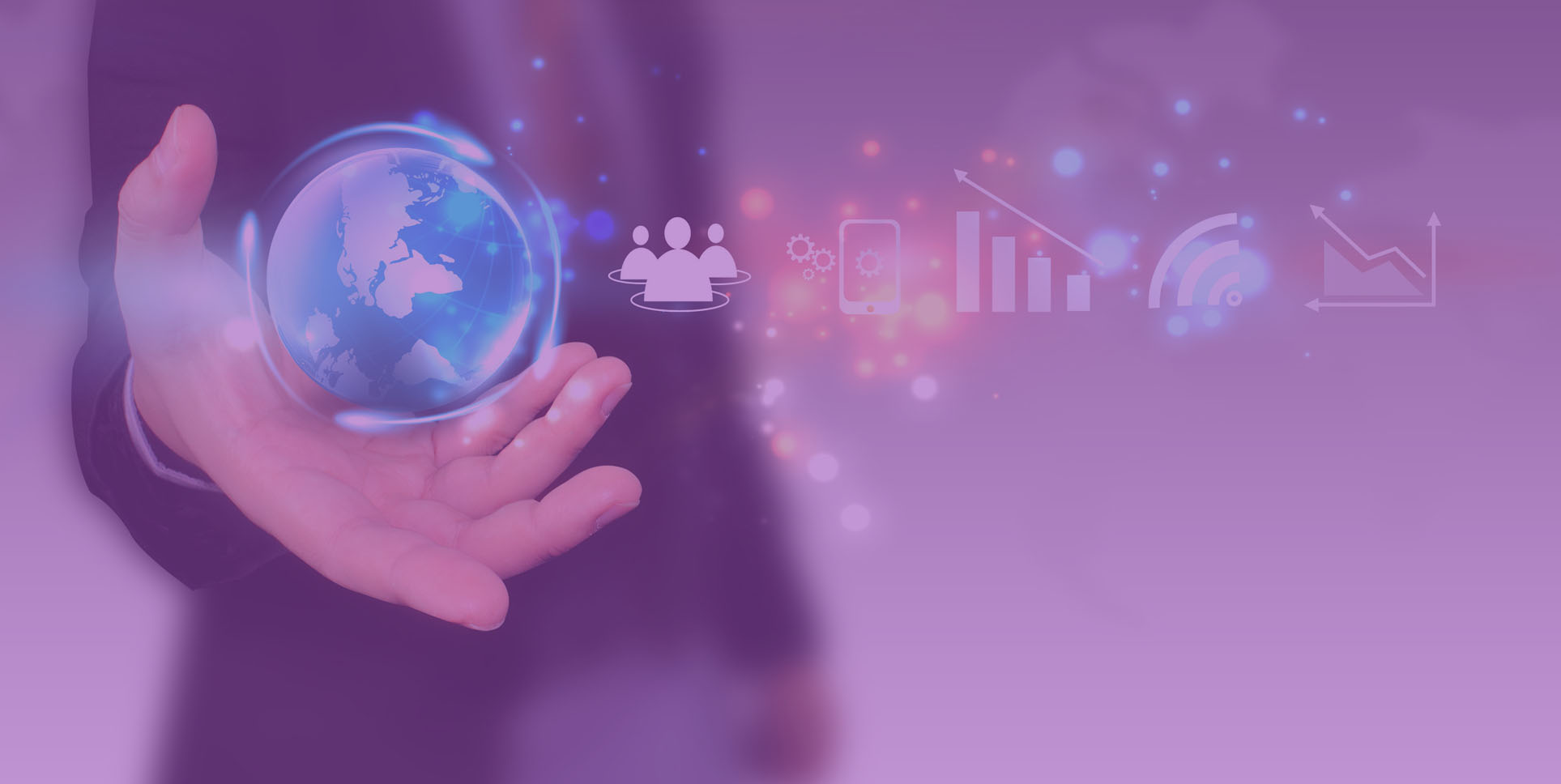 Marion M. Chamberlain, MBA
Chamberlain Leadership
---
SocialTrend Marketing Solutions is an anomaly in the current digital marketing consultancy/agency world. It's been so refreshing to work with a team that is full of integrity, committed to its customers and gets to know you and your business. Their approach to business is highly personalized and researched to your company's specific marketing and business solutions needs. It's been a pleasure to work with Dawn Malinowski. She hasn't pushed some cookie cutter formula or recommended digital marketing approaches just because it's the latest trend. She takes the time to formulate a tailored marketing campaign based upon a small business budget. She goes above and beyond to become a cheerleader for your business to ensure your business success. Especially in this current economic climate for small businesses. And the response time is phenomenal. I highly recommend you partner with SocialTrend for your small business marketing needs.
Colella Communications
---
Dawn at SocialTrend Marketing Solutions is wonderful to work with and an artist when it comes to website design. She listened to what I hoped to accomplish, gathered all the details, and created an attractive and engaging website for my business with a fast turnaround. Highly recommended!
Robert Hankins
Grow Without Soil
---
Years ago I worked in the media marketing industry so I had a pretty good idea of what I was looking for in a media marketing company for our new endeavor. After working with many companies unsuccessfully, I found everything I was looking for with SocialTrend Marketing Solutions! Their attentiveness to service, professionalism and feedback is unrivaled. I would highly recommend specifically Dawn and Renee to do all of our future online Marketing.
Danielle Norcross
Greater Toms River Chamber of Commerce
---
Dawn and the team at SocialTrend are awesome to work with! Professional, great value, excellent quality and extremely responsive!
Jill Walkains
Town for Tots, LLC
---
SocialTrend did an amazing job on my website! Dawn was a pleasure to work with and the result exceeded my expectations!
Alyson Landis
---
Dawn is absolutely amazing at what she does! She goes above and beyond and I will definitely use her again!
Dr. Anthony Pellegrino
Absolute Chiropractic
---
Dawn and crew have been instrumental in a solid online marketing foundation. They are very helpful and responsive and always demonstrate a high quality of service! Thank you!
Christina Costanzo
Costanzo & Russom Law Group
---
Dawn and Renee are the best! They'll take care of all your digital marketing needs start to finish, so that you so that you can get back to doing what you love!
Twin City Glass by Design
---
I've been using social trend marketing for at least 5 years now and I couldn't be happier with the results they produce for me month after month! Definitely would recommend!!
Eva Strasburger
StrasGlobal
---
It was a huge relief to find Dawn and have her handle all our social media needs. She is conscientious, creative, well organized and keeps on top of all our postings and comments. Furthermore, when we have asked Dawn to hep us out with other projects she has been timely in her response and production and has bent over backwards to work to our short deadlines. Lastly, Dawn is a great person to work with - always positive with a can-do attitude. We highly recommend her.
LuAnn Ford, CPA
---
SocialTrend has handled all my marketing needs since I began my company. She is a large part of my team. I don't know where I would be without her. If you are not using her services you should be
DMK Pharmaceuticals
---
I've worked with SocialTrend on two different websites/companies, and have recommended their services to several colleagues. Dawn is responsive, reliable, and detail oriented -- *and* can explain those details in a way that's easy to understand so you make informed decisions. Like the other posters mentioned, Dawn makes great recommendations that are customized to your business. Her honesty and upfront way of doing business (and frankly the great results) are why I will continue to bring my business to SocialTrend.
Monmouth Integrative Counseling Services
---
Dawn is thorough, efficient, and professional! She took the time to understand my company so that she could deliver an amazing website to help grow my business!
Paul Rugarber
PDR Designs, LLC
---
Dawn is an absolute pleasure to work with! Not only is she professional and quick in her turn around on projects, but she is friendly and so easy to work with. She always takes our requests and make suggestions or recommendations where needed in an effort to create something we are 100% satisfied with. We would recommend Dawn and her company to anyone looking for Marketing support and website design.
Jean Suleski
Bead Dazzle
---
Working with Dawn was one of the best things that ever happened to my business! She designed a fabulous website that is effective and yet easy to use and keep updated. My customers continually remark about how much they love the site; all thanks to Dawn. She is very professional and always returns emails or phone calls. I would recommend her company to anyone who want a better website.
Gary Brown
Patriot Financial Group
---
Dawn and her team have provided excellent service over the last 4 years that I have worked with them. They created my company's logo and I constantly receive compliments on the look at color scheme. They have also come through with needed materials on tight deadlines. Thank you Dawn and the Social Trend team. Gary Brown, CFP, Patriot Financial Group.
CBI President
Congregation B'nai Israel
---
So what can I say about SocialTrend that has not already been said, except "simply brilliant!!!" There are so many adjectives, such as responsive, fantastic accurate product, creative...and the list goes on! Dawn not only assists you in designing a web site to your needs based upon your audience, which she has done for me now 3 times, she also takes the time and care to teach you how to update, blog and get the most ROI. Dawn and SocialTrend is an asset to the Toms River Community and most importantly, provides a service with a smile, even when I am melting down because "I just don't understand." I recommend SocialTrend Marketing Solutions to all.
Ted Kucowski
Detection Canine Services
---
Social Trend has been an absolute dream to work with. They took my ideas and formed them into an amazing website for my business, clearly explained my options, and designed a dream website and business brochures all in a quick time frame.
Elaina Parsons
Elaina Writes
---
Absolutely love STMS. They are extremely professional and 100% reliable. Anything I need- at all times--Dawn is on top of her game. I highly recommend STMS to anyone and everyone!!!
Jim Ewin, President
Oceaniares Chorus
---
Our organization has been thrilled with the results we have gotten working with SocialTrend. They have significantly raised our presence in social media and given us a polished and professional image. Dawn and her team are extremely responsive and innovative. They put togeather a great plan and delivered on it. The graphical design work they did for us was top notch. They kept us aware of how things were progressing when different initiatives were under way. We are very happy with the service they provided and highly recommend them.
Richel Commercial, LLC
---
Richel Commercial has been working with Dawn from SocialTrend for years now.  She has been a lifesaver!  She heads our social media marketing and email marketing.  She designed our new website and does our graphic designs.  Not only is she exceptional at her job, but she is very fun to work with.  We wouldn't trust anyone else with our digital marketing!
Sage Companies, LLC
---
Dawn, thank you so much... I can't express my gratitude for your awesome job building, maintaining and creating my site. The traffic and calls I have received in the passed months are amazing... Thank you so much!  #sagecompaniessocialtrendingnextlevel
Amy Moretti
Wells Fargo
---
Dawn is a highly motivated partner and advocate to help increase your business success. She has in just a 2 month period since hiring her, helped me make contacts that I would not have made without her involvement.