It seems that the COVID-19 pandemic has the entire world on edge. Business owners in particular are trying to figure out how to navigate this sudden economic downturn. You may have been forced to scale back operations or even shut your doors temporarily. That doesn't mean you should forego marketing during this period. In fact, now is the perfect time to ramp up your marketing efforts – here's why.
What the Research Shows
Information from the Advertising Specialty Institute reveals that one of the first things businesses cut back on during a recession is marketing and advertising. However, research dating to the 1920's reveals that companies who continue to advertise will notice increased sales, both during and after the recession.
A few examples of this include:
Jif and Kraft both continued their marketing efforts during the 1990s recession, resulting in growth of 57% and 70%, respectively.
Kellogg's actually increased their advertising during the 1920s, and even used this time to introduce their Rice Krispies cereal. As a result, their profits grew by more than 30%, and Rice Krispies was made a household name.
During the 1970s economic downturn, Toyota maintained its advertising budget and was subsequently able to edge out Volkswagen as a top import.
Benefits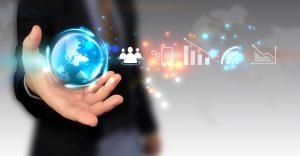 Continuing to market while everyone else is retreating will provide you with some exceptional benefits. For example, if fewer people are advertising, then your business will naturally get more exposure. As a result, your marketing efforts will likely be more successful than ever.
There is a strong connection between brand awareness and sales. Consumers can't purchase from you if they do not even know you exist. While everyone else is being quiet, your outspoken marketing efforts will ensure that more people will become aware of your products and services.
As with any other commodity, advertising prices are driven by the law of supply and demand. With fewer people wanting services, the cost of marketing will naturally decrease. As a result, you will notice an even greater return on your investment.
COVID-19 Considerations
Marketing is always essential but is even more important during the pandemic. Here's why:
Many people are confused as to what constitutes an essential service. So unless you advertise, they may not know that you are still open for business.
Others may know that you are open, yet worry about your business being safe. The right marketing efforts can help put these fears to rest.
You may have changed your business model temporarily and need to make people aware of it. For example, some stores are delivering products or making curbside pickup available rather than allowing customers to shop in person.
Marketing will keep people informed about special events such as online seminars or workshops. In turn, these events will help keep you in the public eye so that you are not forgotten.
Ad campaigns can encourage people to take action whenever the pandemic ends. In that case, your business will be ahead of the game because you will already have appointments or consultations scheduled.
Marketing can allow you to stay in touch. The right campaign can help you stay connected without seeming pushy in the process.
Your Marketing Campaign Is More Important Than Ever
Now is the time to be bold and not fearful. Several of the world's biggest companies actually got their start during a recession. General Electric, IBM, and Microsoft all went from start-up to highly successful under less-than-favorable economic conditions. As such, it is entirely possible for you to keep your business going as well. Continue your marketing efforts, and chances are that your business will come back even stronger than ever.