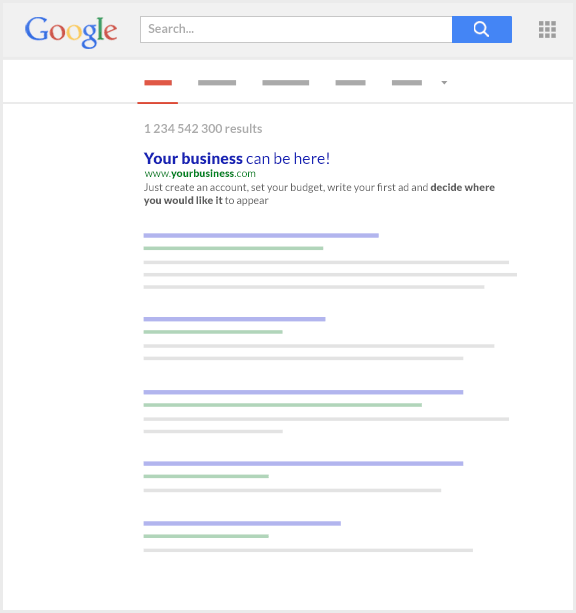 Search Engine Marketing

Attract more customers
In this fast paced day and age, most people try to save time and money by starting their search for goods or services on internet search engines such as Google, Yahoo and Bing. Unfortunately, if customers can't find your website in their online search, you are losing an immense amount of potential business. That is where Search Engine Optimization (SEO) and Pay Per Click (PPC) can help. SEO is the process of affecting the organic visibility of your website on search engines. PPC is the process of increasing your website's visibility through advertising
---

We can work with your budget
Don't you want to be one of the first companies that a potential customer sees on those search engines? We can help you plan your best approach to making your website more visible. Don't waste another minute at the bottom of the list. Start your move up by giving us a call today!
---

Optimizations

SEO & PPC Audits

Best links techniques

Quick support
It's an undeniable fact that a company whose website appears on the 1st or 2nd page of search engine lists get the most exposure and customer interaction. Those appearing on subsequent pages have a steadily declining chance of getting their marketing message across to the public.
Search Engine Optimization is crucial in moving up those lists and showing the world market what your business has to offer. Our SEO service identifies and uses each search engine's ever-changing algorithms to optimize the chances of appearing on those critical first two pages.
Pay Per Click is another effective strategy. You can set your budget based on how many people click on your website. You can reach your target customer at the right time, with the right ad. PPC is perfect for specifically growing a particular service or product.
Boost your position in or